Establishment of the Managed Service Provider's Japan Association)
The IT information infrastructure supporting Internet business diversifies by various techniques and serves with a virtualization technology and an appearance of the cloud computing. Because the attention degree to the ascension of a Bare-metal system which does not pass through a virtual layer less now increases, the IT information infrastructure will build it a hybrid more and more in the time to come and will become complicated.
We need appropriate operative policy and technique to utilize information infrastructure efficiently, safely, but an argument about the utilization is insufficient than speed of evolution and the service development of the implementation technology, and a problem how applies the data infrastructure which I will earn it a hybrid in the hereafter, and becomes complicated becomes very significant.
In MSPJ, we make technique improvement and quality improvement of the IT information infrastructure use, excavation and upbringing of a talented person engaged in an operative technique, various evaluation axes in conjunction with the use rearranging clarity in what information sends it to for an operative company, information sharing and a base provider and the base user between operative engineers for this problem and am intended that I provide security and an index to apply it effectively with the choice of the most suitable IT information infrastructure and appropriate cost.
November 1, 2014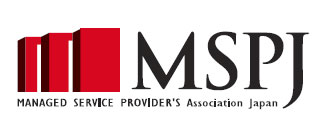 Participating members and Support.
Participating members
SKYARCH NETWORKS INC.
Techorus Inc.
HEARTBEATS Corporation.
CREATIONLINE,Inc.
NISCOM Inc.
SAKURA Internet Inc.
Xseed Co., Ltd
bitstar Inc.
Netassist inc.
X-TRANS,Inc.
NCI Corporation
AR advanced technology, Inc
Special members
Operation Lab, LLC.
Agile_Cat
Support
Microsoft Co., Ltd.
Open Compute Project Japan
Cloud Business Alliance
Industrial Technology Research Institute (ITRI)
Cloud Utilization Promotion Agency(CUPA)